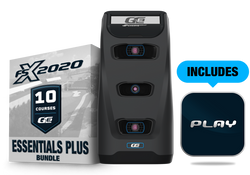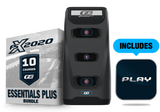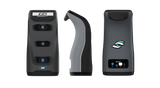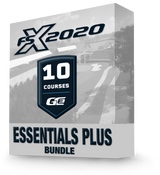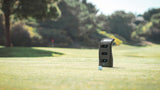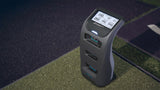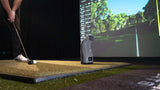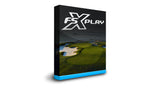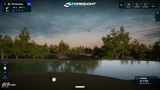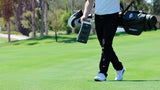 GC3 ESSENTIALS PLUS BUNDLE
EVERYTHING YOU NEED TO CHANGE YOUR GAME.

As the newest addition to the storied line of GC launch monitors, the GC3 delivers everything you need to take your game to a whole new level. Use it outdoors on the course—or the range—for instant game-performance feedback. Use it indoors for the ultimate golf simulation experience. No other launch monitor delivers this level of accuracy, versatility, and portability for the price. 
SIMULATION READY.
A full suite of gaming & performance simulation software is included, so you can turn your home into the ultimate golfer's paradise. 

INCLUDES OUR ALL-NEW FSX PLAY SOFTWARE.
Experience the game like never before—with hyper-realistic gameplay powered by an all-new graphics engine. Rich textures, 3D grass and foliage, enhanced lighting, updated UI and more provide for our best simulation experience yet.
What data the GC3 measures:
Ball Speed
Horizontal & Vertical Launch Angles
Total Spin
Side Spin / Spin Axis
Carry Distance
Club Head Speed
Smash Factor
Angle of Attack
Club Path
GC3 Launch Monitor

FSX Play Software

 

FSX 2020 Software 

10 Courses

FSX Pro Performance Software

Foresight Fairgrounds

Foresight Sports Performance App 

1-Year Warranty 

Power Adapter & Cable

USB-C Cable

Alignment Stick

Club Markers
Blue Bayou Golf and Fishing Club
Broken Tree Golf Course

Linfield National Golf Club
Teton Pines Golf Course

Willow Crest Golf Club
The Farms Golf Club

Beaver Hills Country Club
Tall Pines

Butterfield Country Club (Red/Blue)
Kinsale Golf and Fitness Club
 Technology:

 Tri

scopic High-Speed Camera System
 Dimensions:

 6

"(w) x 5"(d) x 12"(h)
 Data Interface: USB Type C / WiFi / Ethernet
 Display:

 

Transflective LCD Touch Screen

GC3  orders will ship within

 4-6

 weeks
After 24 hours, a fee of $250 will be incurred by the customer for order cancellation of this product purchase.
Tax and freight not included in MSRP shown.