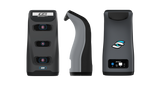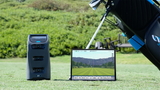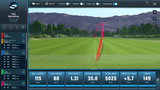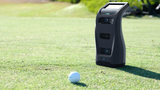 ALL NEW - LIMITED OFFER!

The GC3 Ball Enabled — a configuration of the GC3 launch monitor with ball data only — is now available in this exclusive webstore bundle and includes FSX Pro! But don't wait, because this is a special online offer with limited supplies.
Please note: Clubhead Measurement can be purchased as an upgrade at any time.
LOWEST PRICE ON OUR GAME-CHANGING TECHNOLOGY.
Starting at only $5,098.00! This bundle gives you the opportunity to step up your game at the lowest price point available.
Ball data the GC3 measures:
Ball Speed
Horizontal & Vertical Launch Angles
Total Spin
Side Spin / Spin Axis
Carry Distance
Club data the GC3 measures (requires club add-on):
*Clubhead Measurement add-on required.
Club Path

Angle of Attack

Smash Factor
Club Head Speed
GC3 Ball Enabled Launch Monitor

FSX Pro Performance Software

Foresight Sports Performance App 

1-Year Warranty 

Power Adapter & Cable

USB-C Cable

Alignment Stick

Club Markers
 Technology:

 Tri

scopic High-Speed Camera System
 Dimensions:

 6

"(w) x 5"(d) x 12"(h)
 Data Interface:

 

USB Type C / WiFi / Ethernet
 Display:

 

Transflective LCD Touch Screen
Canadian customers only.
Final Sale
Tax and freight not included in MSRP shown.